Category / Medium: Paintings/Drawings - Acrylic, Gouache
Come check out Aldea, one of Santa Fe's most beautiful communities!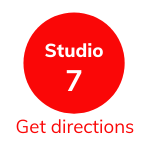 Painting, for me, is something of a mystical endeavor. As a painter, I approach my canvases each morning without an agenda. Any plans I may have had before beginning are usually quickly overruled by whatever the paint has in mind. On a good day, I step aside and allow each painting to evolve as it will. I offer up my skills and talents to the universe each day, and try to gracefully accept whatever the universe gives me in return.