Category / Medium: Paintings / Drawings, Archival Colored Pencils- Colored Pencil Drawing
Favorite Restaurant: Pantry Dos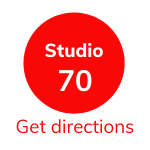 Candis McKinzie- Santa Fe Sky Art Studio LLC- Colored Pencil Artist
My artwork documents New Mexico's unusual places, unique beauty & diverse historical cultures. I never run short of the inspiration it provides.
My intention is to engage viewers, so they can feel the sunny warmth of an adobe dwelling, be encircled by a breathtaking panoramic vista or introduced to ancient cultures & architecture. I am grateful to have the ability to draw & record the rare beauty, atypical history & extraordinary spirit that is New Mexico.
Working in combinations of plein-air sketches, my imagination & original photos, I draw in a representational style. My media is lightfast colored pencils & fine archival papers. I enjoy choosing from their hundreds of rich colors. I combine them in multiple layers to create specific colors and textures, then use various ways to blend the colors creating a smooth painted look. It's very detailed, labor intensive & requires patience, but it also sparks great pleasure & satisfaction.
Affiliations:
Colored Pencil Society of America
American Women Artists
International Guild of Realism
New Mexico Art League
New Mexico Rio Grande Art Association
Northern New Mexico Art and Crafts Guild
Plein Air Painters of New Mexico