Category / Medium: Abstract Landscape and Figurative Paintings in Oil
Favorite Nearby Restaurant: Capitol Grill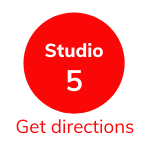 Barbara McCulloch is an award winning contemporary artist, instructor and author in Santa Fe where she maintains an active studio.
"I gather inspiration from both the high desert flora and fauna as well as the women who have posed for me. This imagery is then woven in paint into an expression of a memory.
I am radically in love with oil paint. The smell, the blend-ability, the soft, gooshy marks - all provide me the opportunity to pull forward the mood and my vision of life in the southwest.
There is such joy in offering this experience to collectors who are searching for a similar connection."