Category / Medium:
Paintings/Drawings, Oil, Cold Wax and Oil
Favorite Nearby Restaurant:
Tribes Coffee House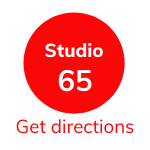 Barbara works from her studio in Santa Fe, New Mexico. She has a strong background in both creating and teaching drawing and painting in a wide range of media and style. Her current work is inspired by the beauty of the surrounding landscape, but making time for creative exploration is a passion that she transmits to new artists.
Students come to learn to make art, but she loves to make inspired artists. She encourages students to ground their art in honest personal expression by allowing for the freedom beyond creative blocks to weave together the realization of a fully purposeful and creative life.