Category / Medium: Archival Colored Pencils
Favorite Nearby Restaurant: Pantry Dos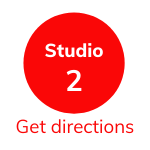 I love it when a place has been around long enough that it wears the marks the generations of humanity have made upon it. Sun drenched adobe, historic churches and the varied stories of the people who built them. I like to research the history behind the buildings and visit areas I draw. Knowing their fascinating stories puts more meaning and life into drawing them. I never run short of the inspiration it provides. My artwork documents New Mexico's unusual places and unique beauty. My intention is to engage viewers, so they can feel the sunny warmth from an adobe dwelling or become encircled by a breathtaking, panoramic vista.

Working with a combination of plein-air sketching, my imagination and original photos, I draw in a representational style. My media is lightfast, archival, colored pencils and I enjoy choosing from their hundreds of varied, rich colors. I combine them in multiple light layers to create specific colors and textures, then use various ways to blend the colors to create a smooth painted look. The process is labor intensive and requires patience but it also sparks great pleasure and satisfaction.

I feel grateful to have the ability to draw and record the rare beauty, atypical history and extraordinary spirit that is New Mexico.
- Candis McKinzie