Category / Medium: Paintings / Drawings: Acrylic, Oil, Mixed Materials
Favorite Nearby Restaurant: Arroyo Vino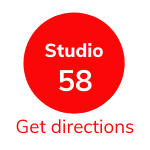 Sharon Grimes is an internationally collected contemporary abstract artist.
"The creation of art is a meditation for me. It is a reflection of my heart onto the surface.
I gain inspiration from nature and specifically the effect of light. I watch the sun as it sets to see the color it creates and the way the light peeks around the clouds.
My work represents the language of the soul. I strive to evoke a sense of mystery and beauty in each piece.
I begin a painting by creating texture. I then work in layers of translucent acrylic and oil paint on a wood panel. This creates depth and allows the viewer to see back several layers into the painting. I rarely know where the piece is going in the beginning. I start working and let intuition and the work itself lead me."
- Sharon Grimes