Category / Medium: Paintings / Drawings
Favorite Nearby Restaurant: Jambo Cafe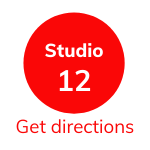 "My paintings are parables, portrayed with layers of colors, shapes, shadows, and light. They are metaphors created with rainwater, earth pigments, precious metals, iridescence, and glow in the dark pigments. My creations are inspired by my experiences with nature, my love of music, and my fascination with myths.
My goddess series is a lifelong project. Our ancient ancestors believed divine females gave birth to seasons, destroyed demons, healed disease, created the arts, and fiercely protected the innocent. They foresaw the future, grew magical golden apples, arched over earth as a blanket of stars, and offered eternal life.
My purpose with this series is to awaken awareness of the divine feminine, and to raise questions about how current beliefs affect gender roles, social structures, and politics."
- Linda Storm
---
In 2020, Internationally recognized artist Linda Storm created and donated paintings for hospitalized patients recovering from Covid 19, she received an honorarium and exhibit by Mozaik Philanthropy; was invited to attend the Chateau Orqevaux residency in France, exhibited at the Westmont Ridgley Tree Museum, and won the Top Artist Award by the Albuquerque Journal North. She is the official artist of the New Mexico Platinum Music Awards and her art is part of the Acclaimed Artists Series by New Mexico Arts. DAB art included her work in their international exhibit on Artsy. Maura and Wes Studi own the largest private collection of her art. Before the pandemic she completed a 60-foot mural in the residence of a collector.
Linda is represented by Singulart Gallery in Paris, France, who wrote: Through her artistic practice, Storm resurrects "ancient mythical divas," She also shares her experiences with nature, and her feelings about music. She describes her compositions as revealing many layers of meaning as she applies paint, and adds texture, rainwater, as well as reflective pigments onto her canvases. Linda will offer small framed originals, cards, and prints during the Santa Fe Studio tour. She is also creating mobiles.