Category / Medium: Mixed Media
Paintings / Drawings - Acrylic
Favorite Nearby Restaurant: Harry's Roadhouse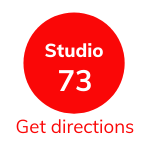 Through large-scale abstract painting, Beverly's art playfully dances with color and movement. Her painting process is physical, using hardware-store brushes, broken sticks, rags and hands to drip, scrape, wipe and pull paint across surfaces. She works in acrylic, oil, and soft wax, and with paper.

Beverly grew up in rural American near Union, Nebraska. Often happily lost for hours in the open prairie landscape that inspires her work today.
In 2018, Beverly began painting in Santa Fe and wanted to give other creatives the same experience, opening Santa Fe Artist Getaway in 2020 where she is Chief Getaway Artist, creativity coach, and an abstract expressionist painter.

Beverly paints and teaches at her home studio in Santa Fe.
Her art hangs in collections across the U.S. and Canada including the University of Nebraska, the Albrecht-Kemper Museum of Art, and the Wilson Performing Arts Center. Her art is featured in "Wild Lands," published by the Jen Tough Gallery. She has shown in "Terrain"/Jen Tough Gallery, Gallery 1516, Bemis Center for Contemporary Art, Albrecht-Kemper Museum of Art, Kansas City Artist Coalition, Norfolk Arts Center, Mark Arts Wichita, and the Nebraska Governor's Residence.